Strength Training Workout Plans For Men Over 50
Rebuild Yourself, Stay Strong, and Live a Full, Active Life
Sustainable
Get on a workout plan that you can easily personalize and stick with for the rest of your life. Brief, infrequent workouts that easily fit into your busy schedule.
Safe
Avoid injury (and re-injury) with orthopedically-friendly workouts that are easy on your joints. Rehab injuries or after surgery,  improve function, and decrease risk of future injury.

Time-Efficient
Stop wasting precious time – build strength, rehab injuries and maintain flexibility in under 45 minutes, once or twice a week.
Now that your over 50, what's on your bucket list? Maybe you've always dreamed of a hiking trip with family…
How I screwed up my knee, rebuilt it, and climbed a 12,000 foot mountain It was March 15, 2018.  I…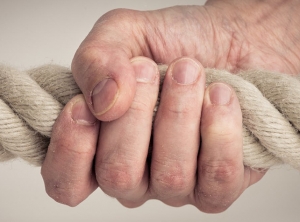 How to build killer grip strength without fancy equipment It's embarrassing when your wife hands you a jar and you…