Welcome To Strength After 50!
Hi!  My name is Dave Durell, and I'm glad you're here.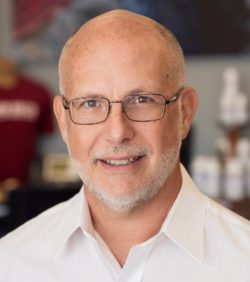 If you want to:
Get and stay strong, active and mobile in your 50's, 60's, and beyond;

Avoid flaring up old injuries, and train safely so you don't get any new ones;

Have the physical ability to live your life to the fullest through your later years;
Then you've come to the right place.
The concepts and techniques you will find here are the culmination of my 40-plus years of experience as a personal trainer and fitness studio owner, college and NFL strength and conditioning coach, and 26 years as a licensed physical therapist assistant.
Having one foot in each field has put me in the unique position to understand how to create training programs that build strength and muscle AND are orthopedically safe AND incorporate rehab techniques for problem areas.
And once I got over 50, I realized that was exactly the kind of program people like you and I need.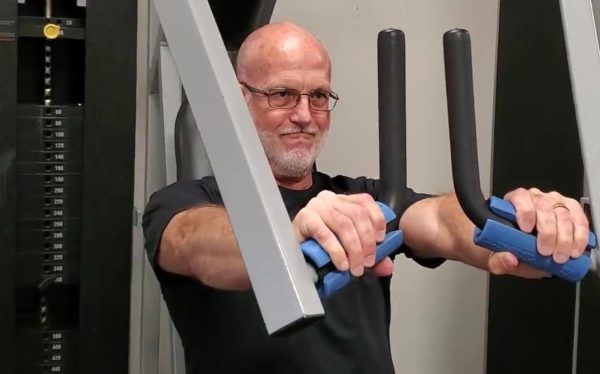 My Story
The Early Years
​My strength training journey started at age 13.  Being a skinny kid, I convinced my dad to buy me a home barbell set and started  trying to build up my muscles, doing whatever exercises I could learn in bodybuilding magazines or mail-order courses.
Next came high school wrestling, which required a high level of strength and physical conditioning, and resulted in lots of injuries.  This got me me interested in studying human performance, sports medicine, and how to get strong, and I decided to major in Physical Education in college.
Starting My Fitness Career
After receiving my bachelor's degree in 1982, I got a job at a local gym as a part-time fitness instructor, eventually working my way up to managing 2 gym locations for the company.
At that time, I had been working out using a 2-hours-a-day, 6-days-a-week program, just like all the top bodybuilders of the day – and trying to figure out why I wasn't getting the same results everybody else seemed to be getting.
So I decided to try low volume, high intensity training program advocated by a Mr. Universe winner named Mike Mentzer.
The Turning Point
I reduced my weekly training time by 75%, and gained 16 pounds of muscle in the next 16 weeks, while maintaining single-digit percentage of body fat.  And I've continued using, teaching, researching, testing, and refining the high intensity/low volume approach to strength training ever since.
Physical Therapy (and a bonus!)
After several years in the gym business, I decided to switch gears and returned to school in my early 30's to study physical therapy (where I also met my wife Patty).
I received my degree and state license in 1995, moved to Florida with Patty, and practiced as a licensed Physical Therapist Assistant for 26 years.
Rock Solid Fitness
Once in Florida, we started a personal training business on the side. Since then, our business has evolved to become Rock Solid Fitness in Dunedin, Florida, a one-on-one personal training studio with a full staff of Fitness Coaches training people on the programs designed by Patty and me.
The NFL
In 1998, I got an opportunity to work with the strength and conditioning staff of the National Football League's Tampa Bay Buccaneers as a volunteer, loved it, and set a goal to become an NFL strength coach within 4 years.
After working as the Assistant Strength Coach at Southeast Missouri State University, and receiving a master's degree in Health and Fitness Administration, I was hired by the Tampa Bay Buccaneers as a Strength and Conditioning Assistant for the 2001-2002 season.
I also worked in a part-time capacity with the Jacksonville Jaguars Strength Staff from 2003-2008.
Strength After 50
After turning 50, I started feeling the effects of age-related wear and tear on my body: chronic aches and pains due to injuries from the past; new injuries being much harder to recover from; difficulty getting loosened up and feeling stiff, etc.
Knowing I had to figure out how to change my own workouts to overcome these limitations, I called upon the knowledge I had gained over the last 40+ years, and created the workout and coaching programs found on this site – specifically designed for people over 50 who want to stay strong and live a full life.
And now, I want to help

YOU

.
So have a look around the site, and check back often for new content.  If you'd like to receive updates and my latest blog posts via email, you can subscribe HERE.
Stay strong!
Dave